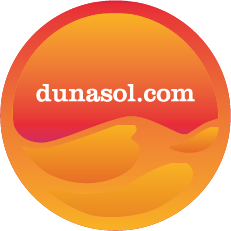 In accordance with article 22.2. of Law 34/2002, of 11 July on Information Society Services, Apartamentos Edificio Dunasol S.A. will use data storage and recovery devices on user terminal equipment using cookies, which will allow it to record preferences for a later visit, ensuring a better on-line experience; under no circumstances will cookies process data that is personal or that compromises privacy.
The consent of the user to accept data processing will be obtained through a pop-up window, which will always be visible until it has been read and accepted.
The types of cookies used on this website and their purpose are as follows:
User authentication or identification cookies: to maintain the session of registered users.
Analysis cookies: to obtain information on browsing and to measure and analyse readership.
Advertising and behavioural cookies: to manage advertising spaces based on criteria such as the frequency with which advertisements are displayed and to manage advertising spots in accordance with the specific profile of the user.
Notwithstanding the above, data may be stored or accessed for technical reasons with the sole purpose of transmitting correspondence via an electronic communication network or, to the extent deemed strictly necessary to provide a service requested by the user.
The website may be used without accepting cookies, however this may result in the user having a somewhat impaired experience.
Cookies installed on user equipment may be blocked or removed changing the browser options configuration, more information on how  to do this can be found at the following addresses, depending on the browser installed:
If the user uses other browsers, more information may be obtained on how to configure the installation of cookies through the help or assistance section of those browsers.